Kings 'Do Me Right'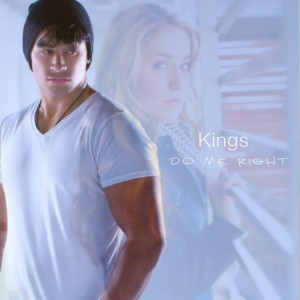 Enjoy the latest offering from NZ producer KINGS 'DO ME RIGHT'. (Chillstep)
Listen to all KINGS official remixes:
Hands to the Sky- Terri B (Kings Remix)
Jolyon Petch and Sian Evans – Reach (Kings Remix)
Jason Eli – Music is Life feat Kevin Mark Trail (The streets)(Kings official remix)
LATEST NEWS:
• Kings 1st single off EP Transaction, 'AINT COMING DOWN' a collaboration with DJ General Lee received support and radio play in NZ on major Radio stations ZM FM and George FM, and and was also added to NZ ON AIR kiwi hit disk 166 December 2013.
•  performed at the official after party for Macklemore in Wellington March 12th 2014 with DJ General Lee
• performed at Highlife NYE event on Waiheke Island NZ alongside international DJ Jonathan Ulysses and other top NZ artists
• performed at Fiji island Sonasali to perform at 'Blue Sky' November 21st alongside top NZ and AU artists with 300 kiwi's on the island for 3 days
• November 2013 Kings won the global remix comp for House music legend (USA) Terri B – Hands to the Sky (released November 2013) his was one of 3 remixes chosen by the house diva out of thousands. His remix is being signed to 'lifted' for US and Scandanavia.
• November 2013 Kings won remix competition for Club Luxury records REACH for Sian Evans (Kosheen) and Jolyon Petch.
• wrote an original track with Hannah Leigh and Club Luxury Producer Jolyon Petch –HOLD ON
•  produced music for Phantom Posters for Rockstar Games NZ promo video of Grand theft Auto V
•  produced music for the new fitness regime HYDROREVOLUTIONS that is about to release globally in 2014.
• Kings and General Lee Track "Promise to you' was on Ministry of Sound NZ April 2013
Kings has also been crazy busy this year producing works with his music whanau, including Hannah Leigh's solo album, Franko Heke's Hip Hop EP /single 'Bobby Doll', Mike Class album 'Prolific', Kruff Kurtis & Kings 'Floorfillers' EP / single 'Shut It Down' and Kristine Greene's single 'Empty Conversation'.
Connect with Kings /