ABOUT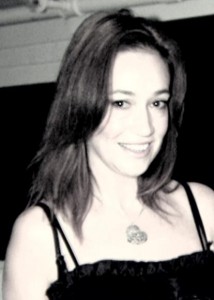 "Success isn't just about what you accomplish in your life, it's about what you inspire others to do."
With over 15 years experience in events, artist and tour  management in Australasia, Tiffany Judge is affectionately known amongst her peers as 'the connector'.  Her unique talent of connecting people to their goals within the music and other desired industries is a gift that she feels blessed to share with all she connects.
"When you feel it you know it"  is one her well known phrases and her successful career is testament to that.  Having been a part of some of the highest chart topping dance artists of the past decade including Seany B, Marco Demark, D.O.N.S, Terri B, Syke'n'Sugarstarr, Dave Manna, Lady Lauryn, Lesyah, Anthony Gold, David Guetta, Roger Sanchez, Bob Sinclar, Dimitri from Paris, Kenny Dope, Junior Sanchez, DJ Falcon, Lenny Fontana, Martin Solvieg, Paris Hilton, George Benson, and UB40 whether as their booking agent and; or the promoter of the rockstar event they flew in for, Tiffany is a unique and colourful character who gets results.
"It's all about the People, The Music, The Passion, The Adventure – That's My Pleasure"!
To connect your worlds contact Tiffany today.
"Tiffany's passion and attention to detail when it comes to touring is only eclipsed by her love for the music. It is truly magical when an artist can be just that- an Artist. Tiffany can not only handle the logistical side of a tour, but more importantly, she takes the time to understand the artist's ethos, brand, and culture- and makes sure that all of these things are complimented and catered for, which is a rarity these days." Seany B
"Tiffany is a good friend and most of all she has been supporting me with my music through my career from day one. We worked together to promote and tour with my #1 hit Tiny Dancer, her energy, love and passion for Music is contagious and very inspiring"   Marco Demark
"Working with Tiffany has always been a wonderful experience. Tiffany gathers in her hands, professionalism, enthusiasm and passion for music to perfectly organized tours & events. Her amazing skills to discover talent and represent them is one of a kind. Over the past 8 years from being a very loyal, successful & reliable business partner, she has also become a truly great friend." Oliver Goedicke D.O.N.S / Warp Brothers
"Tiffany is an amazing human being, with a character exemplified by her professionalism and expertise.  She facilitated several successful projects for our clients and we would highly recommend in her future endeavors. " Terri Bjerre aka Terri B! 'International award winning recording artist and Songwriter'
"Tiffany was a great Tour Manager and organizer for all gigs we had downunder throughout our recent club-tour. She was always reachable and keen to make every detail perfect for us as well as for the clubs we played at. We can fully recommend her as a very reliable booking-agent & tour-ccordinator. And – she's a funny & lovely person as well…" Matthias Weber Syke'n'Sugarstarr